10 Best Free-To-Play Open-World Games
If you want a new open-world journey that won't cost you anything, try one of these great games.
Let's be honest: video games aren't cheap. If you want a triple-A open-world game, you'll probably have to pay between $60 and $70, which will hurt your wallet even more. But don't worry, you can play a lot of good open-world games for free right now.
No one will blame you if you are a little skeptical when you hear "free-to-play." Because of all the shovelware out there, the word doesn't have the best name. But if you look past the bad reputation, you'll find lots of fun games that you can play for hundreds of hours without spending hundreds of dollars.
Piratopia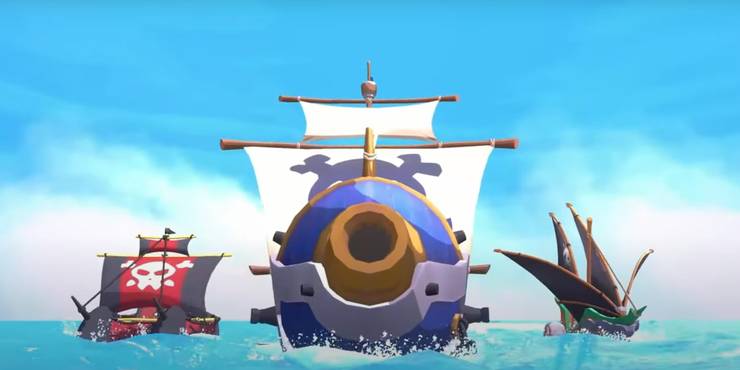 Developer – Adi Zhavo, Project 99
Platform – PC, MacOS
If you want some fast-paced pirate action, this is a great pick. Piratopia is a top-down adventure game with roguelike features in which you can explore and plunder the vast open sea. The goal is to get through the dangerous seas and fight other players to steal as much treasure as possible.
You can use the wealth you find to improve your ship and make new weapons. If you're feeling kind, you can work with other players to take on bigger pirate ships or huge sea monsters. But be careful, because if you die, you'll lose some of your items.
Fishing Planet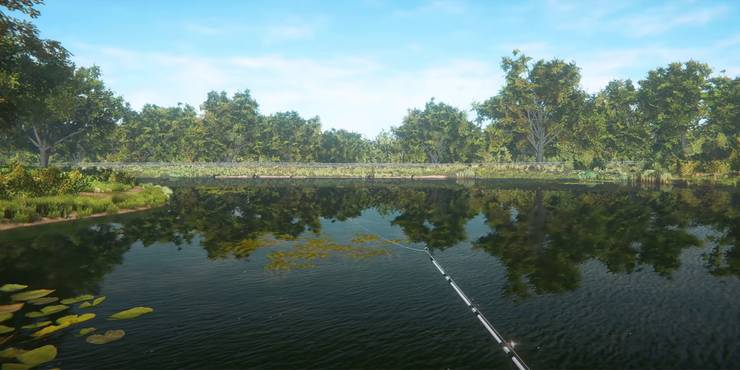 Developer – Fishing Planet LLC
Platform – PS4, Xbox One, PC, Linux, MacOS, Android
With so many open-world games that are full of excitement, it can be nice to take a break and do something calm. Welcome to Fishing Planet, a relaxed game with many peaceful lakes to explore and fish in.
This is one of the most lifelike games you can play for free. The landscapes are beautiful and have a lot of detail. There are more than 170 types of fish to catch, and each one has a complex AI that changes how it acts based on the weather, season, time of day, and other factors. It's a good way to relax at the end of a long day.
The Lord Of The Rings Online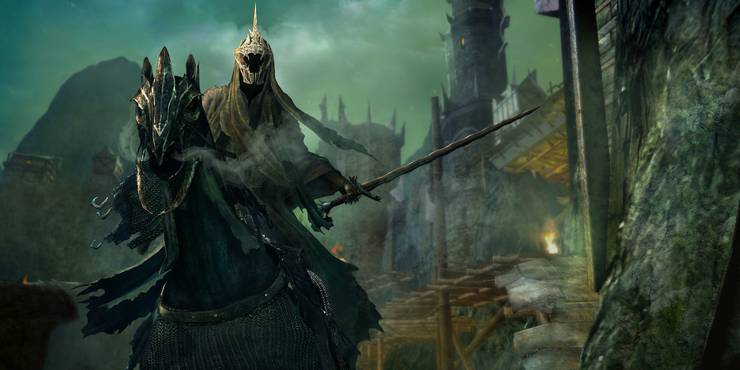 Developer – Standing Stone Games, Turbine
Platform – PC, MacOS
It's old, but it's still good. The Lord of the Rings Online came out in 2007, but it's still going strong thanks to its realistic world and story that stays true to the books. No matter how much you like Tolkien's books, you'll enjoy exploring Middle-earth and seeing all the famous places from the stories.
Playing it is just what you'd expect from an MMO. The fights move quickly, you can make your own weapons and armor, and there are many different classes and ways to play. The world is so big and true to the book that you'll feel like you've been pulled into it.
PlanetSide 2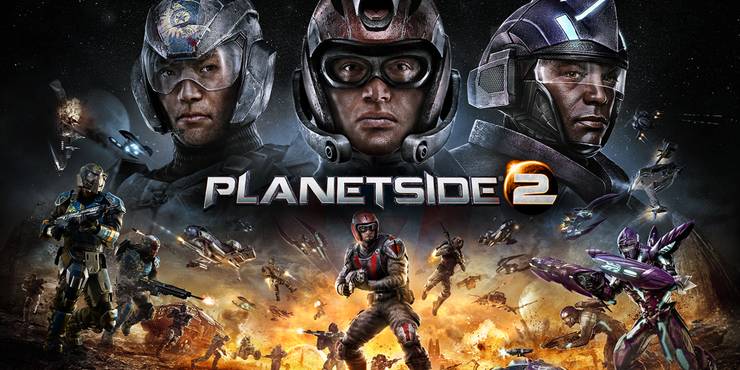 Developer – Rogue Planet Games, Daybreak Game Company, Sony Interactive Entertainment
Platform – PS4, PC
Imagine that thousands of people are dropped on an alien planet to fight to the death with all the weapons and cars they could want. That pretty much sums up PlanetSide 2. It's a Sci-Fi first-person shooter where you and your team fight other people for control of the map.
At the beginning, you choose one of three groups to join. Each group has its own history and set of weapons. Battles are fast-paced and intense, and you can use a wide range of weapons and cars that you can customize to wipe out your enemies.
Tower Of Fantasy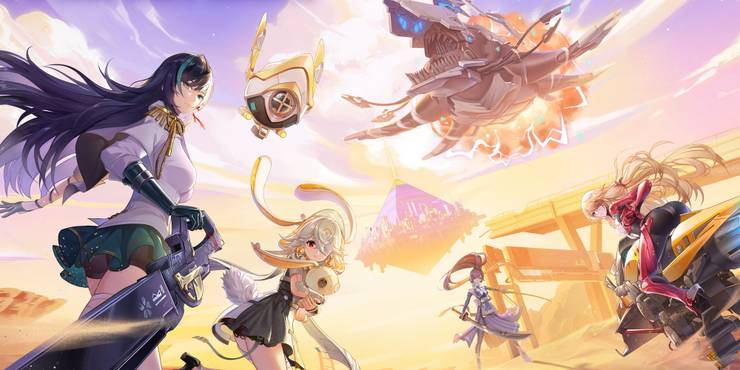 Developer – Hotta Studio
Platform – PS5, PS4, PC, Android, IOS
Tower of Fantasy is a lot like Genshin Impact, but with some new twists. It is the year 2316. Earth is falling apart, so it's up to you to go to a strange planet and start a human colony there. You can go anywhere you want in the world. You can do the main quest or go off on your own to find out more about the planet.
The fighting is based on a hack-and-slash system that lets you put together powerful combos fast. Like Pokemon's type benefits, each weapon has an elemental ability that is either good or bad against enemies. This one is worth a try if you like fantasy experiences.
Muck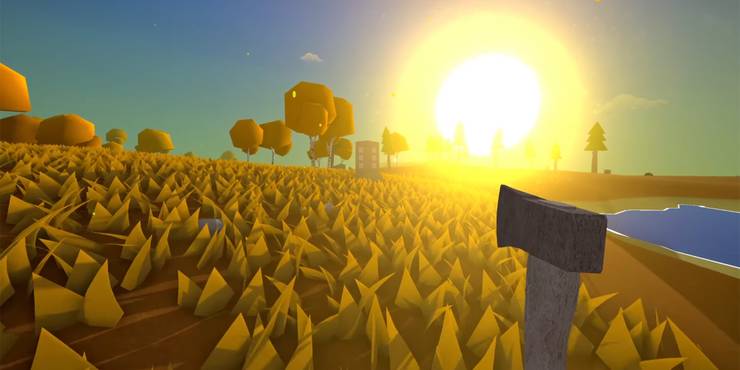 Developer – Dani
Platform – PC, MacOS, Linux
Imagine that Minecraft was a roguelike. That's the basic idea behind Muck. It's a first-person survival game where you hunt for materials to fix your ship while killing hordes of enemies. The catch is that you lose everything if you die.
If you like games where you can build things, Muck is a great choice. You can farm for resources, make guns and armor, and build forts during the day. The monsters and bosses come out when the sun goes down, and they won't stop until you kill them all. Think you can make it through the night?
Genshin Impact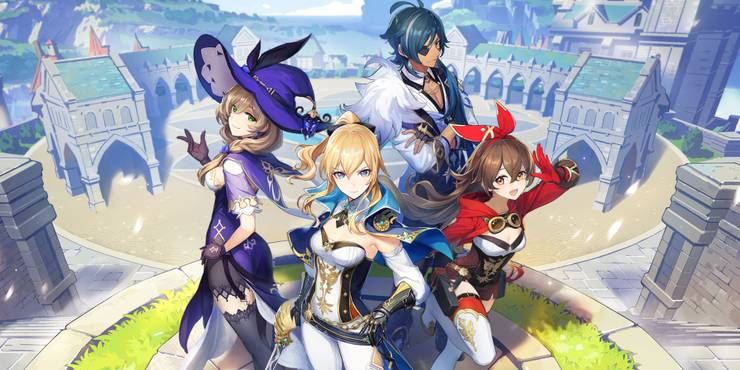 Developer – miHoYo, Shanghai Miha Touring Film Technology Co., Ltd.
Platform – PS5, PS4, PC, Android, IOS
Let's talk about the big problem. The game Genshin Impact is a lot like Breath of the Wild. But the anime style, the fact that you can play as more than one character, and the RPG aspects set it apart. The game is great because it has a big world full of enemies, secrets, puzzles, quests, and bosses that are huge.
There are so many characters to unlock, and each one has special skills that open up new ways to play. You can have a group of up to four characters, and you can switch between them at any time. Even though the gacha mechanics hold it back a bit, it's still a good trip if you liked Tears of the Kingdom or Breath of the Wild.
RuneScape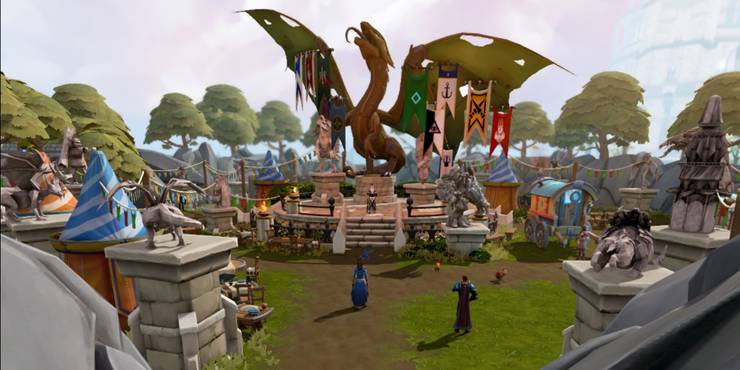 Developer – Jagex
Platform – PC, MacOS
RuneScape is something that everyone who grew up in the early 2000s will remember. This famous MMO came out almost 20 years ago, but the community is still going strong. You can play both the old Old School RuneScape and the more recent RuneScape 3.
Both have huge medieval fantasy worlds with a wide range of quests to do and monsters to kill. If you want a more laid-back and relaxed time, you should go with the original. If you want better graphics and better quality of life, you should get the latest version.
Trove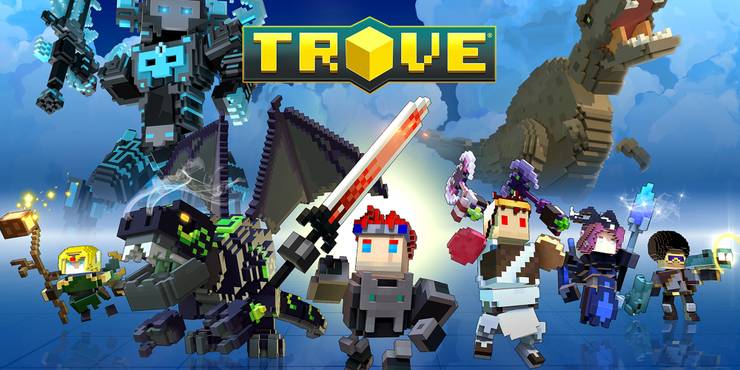 Developer – gamigo US Inc., Trion Worlds
Platform – PS4, Switch, Xbox One, PC, MacOS
Trove is a great action MMORPG that is fun to play with friends. Snake Game has both cave crawling and building and crafting parts. The world is very big, and there are lots of dungeons to discover. You can spend hours playing this game and never get tired of it.
It's hard to believe how much freedom you get. You can look around the world, find new gear, and fight tough bosses. You can also take a break to build a house or make something. Want to use pork to make a sword? Yes, you can! If you can think of it, it's likely possible to make it.
Star Wars: The Old Republic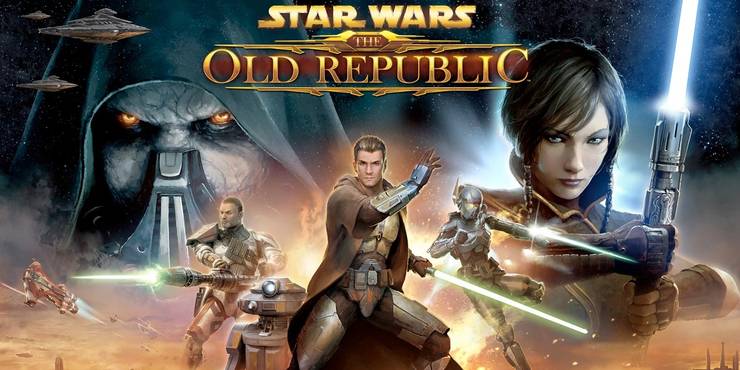 Developer – BioWare, Broadsword
Platform – PC
A long time ago, in a world far, far away, a game that Star Wars fans had to play came out. Star Wars: The Old Republic is a game that takes place 3,000 years before the movies. It has a great story and lets you explore the world in any way you want.
There are both dogfights and fights on the ground. You can choose from eight classes, and each one has a different set of skills. The only question left is whether you will be a Jedi or a Sith. Throughout the game, you'll have to make a lot of choices that will change the way things go.