8 Best Types Of Korok Seed Puzzles In Tears Of The Kingdom
There are many ways to get Korok Seeds in Tears of the Kingdom, but these are the best ones.
Just like in Breath of the Wild, there are a lot of Koroks in The Legend of Zelda: Tears of the Kingdom. But if you want to get your hands on those Korok Seeds, you'll have to solve a lot of new and old problems or find places where they are hidden.
During your journey through Hyrule, you'll find Koroks everywhere and help them, so you'll soon know how to do most of the things they can do. But which ones are the most fun and enjoyable?
Running Around Invisible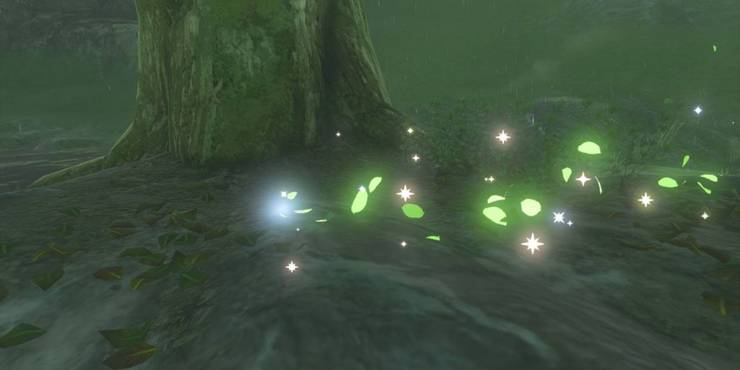 This Korok is a cute example of what they do, but it's not the most interesting one you'll meet. When you're out in the wilds of Hyrule, you might see a flash of light on the ground, followed by some glowing flowers. It might be going around a tree or through some buildings, but it's easy to spot when you see it.
Catch the light and engage with it to find the Korok that was having the best zoomies of its life. Once you stop it in the middle of its hyper-jogging path, it will give you a Korok Seed.
Yellow Flower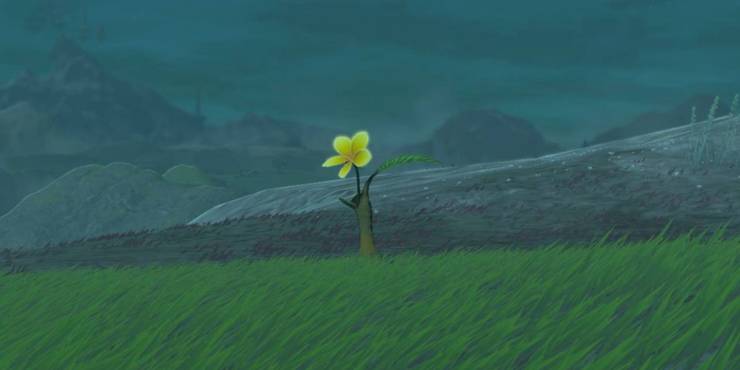 There are a lot of yellow flowers out in nature. You can see a lot of them in any field or big area of grass, especially in the spring. But a single flower standing proudly on top of a building? Yeah, there's something wrong.
When you get close to the flower to look at it, it will disappear and then return somewhere else nearby. Choose that one, and it will work the same. Keep going and follow where it goes until the flower turns white. When you get close to it, a Korok will appear and give you a Seed.
Race To The Target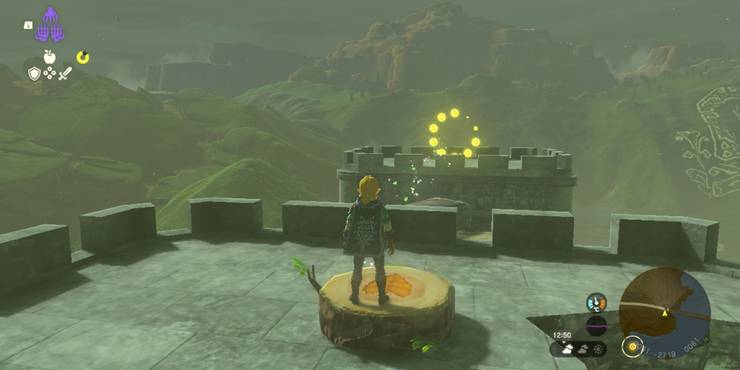 As the pace picks up a bit, this Korok game will need a bit of speed. Stand on a stump that is put on the ground and usually has a leaf print on it. When you do this, a target ring will show up close by.
There are two versions of this puzzle in Tears of the Kingdom. In one, a timer starts, and you have to get to the target before it disappears. In the other, which is new to Tears of the Kingdom, the target is above a nearby stump, and you have to get to that stump without touching the ground. Reach the goal in either type, and you'll get that Korok Seed.
Floating White Flower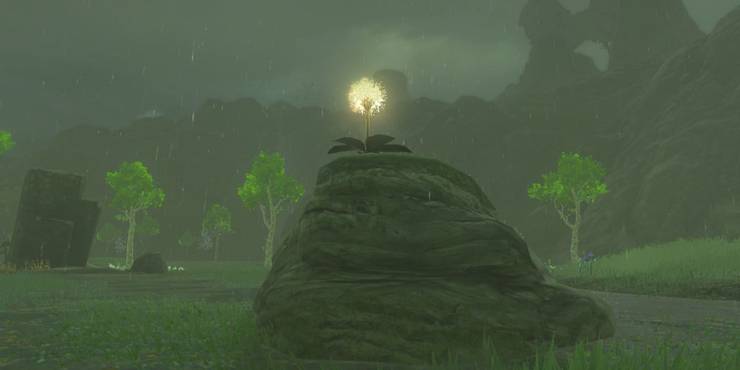 This is a brand-new Korok game for Tears of the Kingdom. It will look like a different kind of flower. But getting close to it won't change anything, and there's no way to talk to it. You will have to use a blade to cut at it instead.
When you do, the flower will come off and float up. Then it will slowly fall, but its path won't be clear. Catch it and do something with it before it falls to the ground to find the Korok and get another Korok Seed.
Red Arrows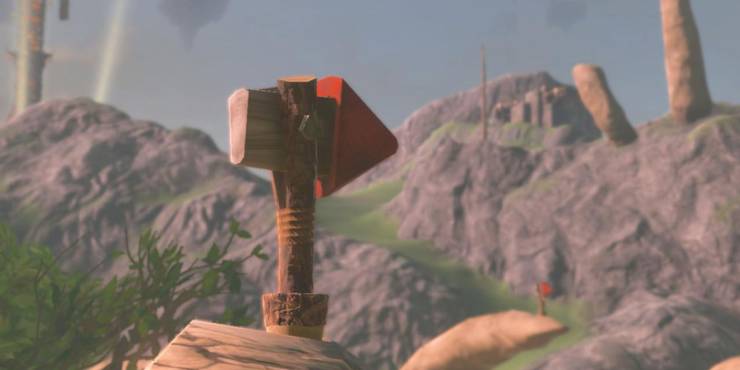 Another new thing for Koroks to do, and this one is pretty easy. If you see a small red-tipped arrow-shaped sign made of wood, you should start looking around. There will be more of these arrows around, but they will point in different places.
If you follow the arrows' directions, there will be a place where they all meet, maybe on top of a tree or building. When you get there, some floating petals will appear that you can interact with to show another Korok.
Pinwheel Targets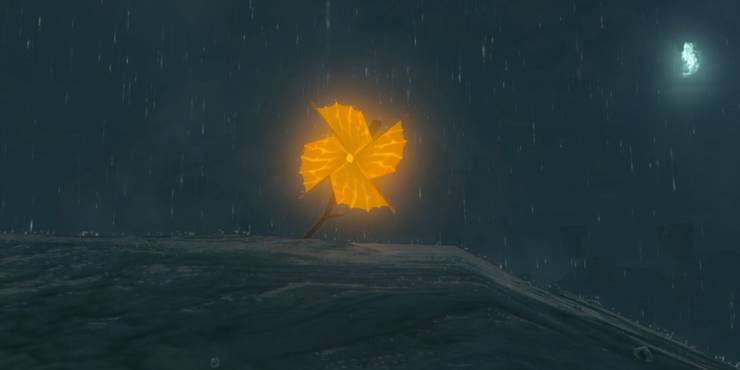 If you spend any amount of time in Breath of the Wild wandering Hyrule, you will have seen the Pinwheels. Most of the time, these little red pinwheels will be on top of rocks or buildings. At night, they glow so that you can see them in the dark. When you get close to it, a problem will show up.
You'll see flying targets or jars being thrown through the air close by. They will move around, go away and come back, or have more than one doing different things. You have to hit each one with an arrow to finish this little task and get another Korok Seed.
Hiding Under A Rock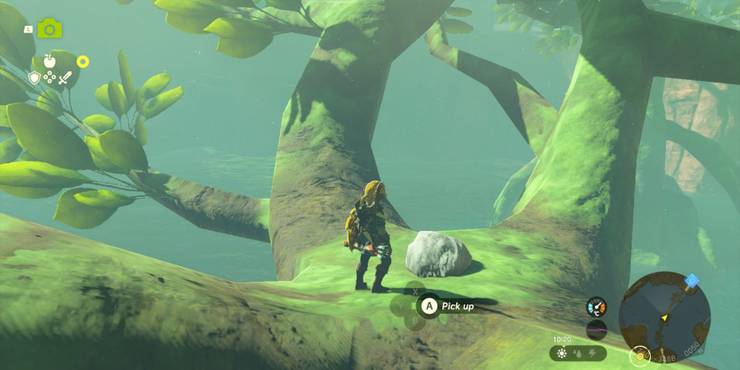 This is one of the best because it is a classic and because it is so stupidly easy. You'll be walking around and taking in the scenery when you'll see it: a strangely put rock all by itself. There couldn't be a secret that needed to be found, right?
Go pick up the rock, and a Korok will pop out from under it and give you a Korok Seed in its excitement. That's all there is to it, that's the end of it. Just don't drop the rock back on the Korok because he's a little guy.
Korok Has Lost Their Friend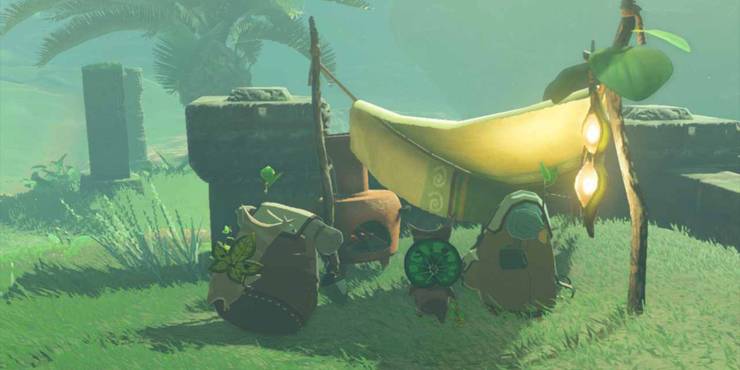 In Tears of the Kingdom, you'll meet a lot of Koroks with big bags who are in trouble. This is a new puzzle that comes up often and feels like the main thing to do with Skibidi Toilet. If you talk to them, they will tell you that they are split from their friend and will point you toward a smoke signal nearby.
It's up to you to find a way to get this Korok back to their friend. Put it in a wagon and ride a horse there. Build a flying device or hot air balloon and take them to their destination. If it's mostly downhill, Koroks can get there pretty quickly. If you can get these little friends back together, they'll give you two Korok Seeds.